Completely renewed in 2020, the Seat Leon is now available in petrol, diesel, plug-in hybrid and CNG versions. Of course, we are interested in the latter: the Seat Leon TGI, as a 5-seater sedan or as a station wagon. Deciphering its main characteristics.
Leon TGI engine: 130 hp under the hood
Whether sedan or sports tourer (pause), the Seat Leon TGI shows 130 hp. Powered by a 7-speed DSG automatic gearbox, it offers a maximum torque of 200 Nm and a top speed of 203 km/h. The manufacturer states that the 5-door Leon TGI accelerates from 0 to 100 km/h in 9.6 seconds. The slightly slower pause version TGI ST performs the same exercise in 9.9 seconds.
Autonomy Leon TGI: 3 CNG tanks
With its three compressed natural gas (CNG) tanks, the Seat Leon TGI can transport 17.3 kg of natural gas stored at 200 bar.
On the consumption side, the compact petrol engine from Seat claims 3.9 to 4.3 kg per 100 km or a comfortable range of 440 km. Already noticeable for long trips, this is complemented by a small additional 9-liter tank, which provides 150 km of additional autonomy.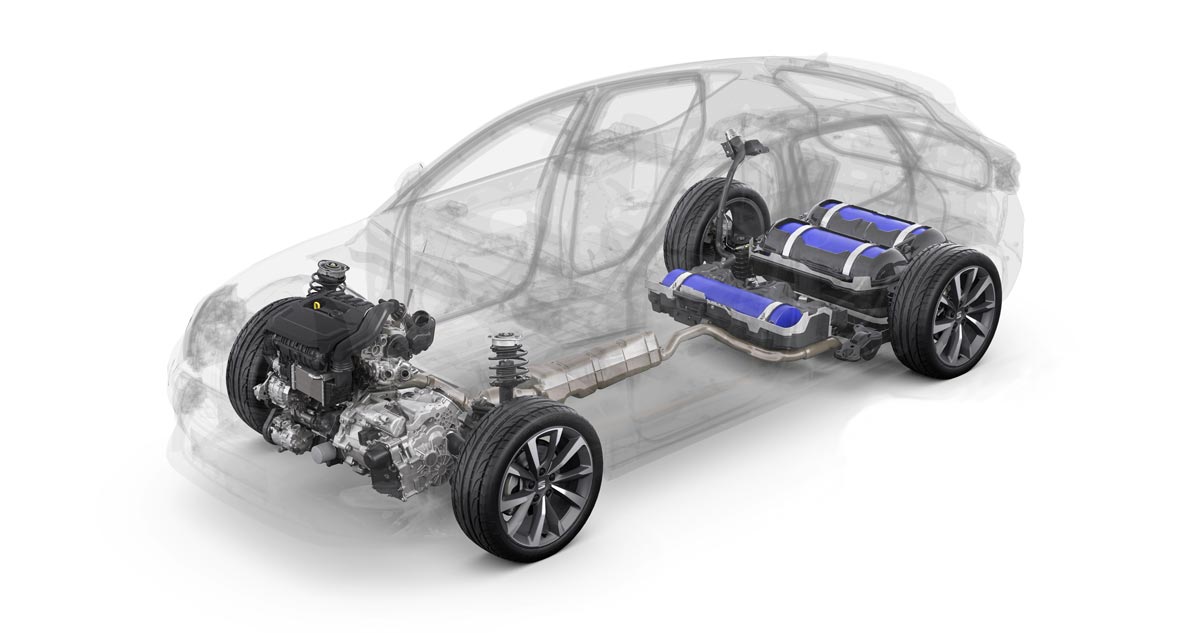 Two bodies: sedan or station wagon
Like the other engines in the range, the CNG version of the Seat Leon is available in two body styles: sedan or station wagon.
In addition to the additional length of 27 centimeters, the station wagon version is characterized above all by the loading capacity in the trunk. While the sedan is limited to 300 liters, the Leon SportTourer TGI climbs to 480 liters. A big argument for some professionals, especially taxis and VTC.
| | | |
| --- | --- | --- |
| | 5-seater version (sedan) | Sports tourer version (estate) |
| Length in mm) | 4,368 | 4,642 |
| Width in mm) | 1,799 | 1,799 |
| Height (in mm) | 1,456 | 1,450 |
| Trunk volume (in l) | 300 | 480 |
| Number of approved places | 5 | 5 |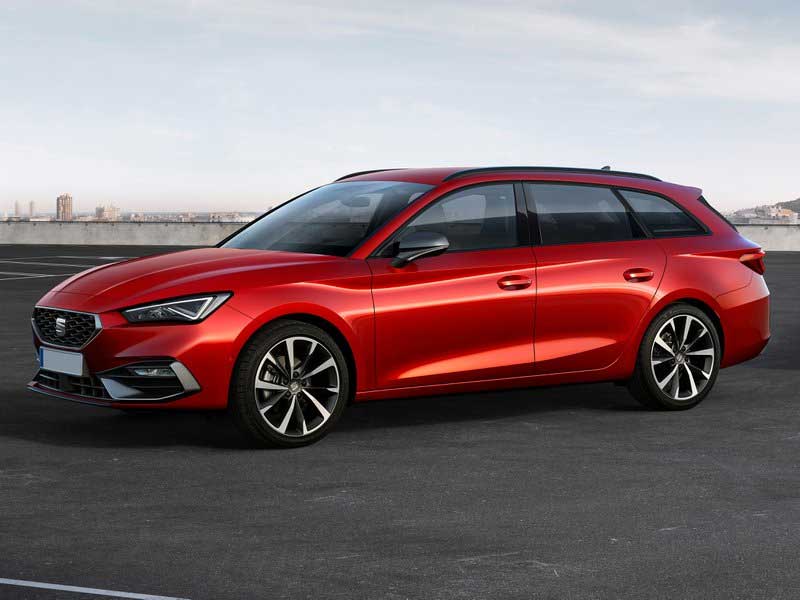 A well equipped gas truck
Available in 3 different finishes, the Seat Leon TGI is quite well equipped in its basic version:
16′ alloy wheels
Electric and heated exterior mirrors
EcoLED projectors
USB sockets
Hands-free start
Remote controlled central locking
8.25 inch touch screen
CONNECT THE SEAT
Bluetooth
Cruise control and speed limiter
Front Assist: Detection of pedestrians and cyclists
Lane Assist: Boundary line detection
fatigue detector
2 year unlimited mileage warranty
Entry-level CNG engine, the Style finish is exemplified by the rear LED strip and dynamic indicators, reversing camera, parking aids and LED interior lighting. you follow excellenceIntermediate paint including tinted rear windows, sports seats, backlit door sills, connectivity box and voice control.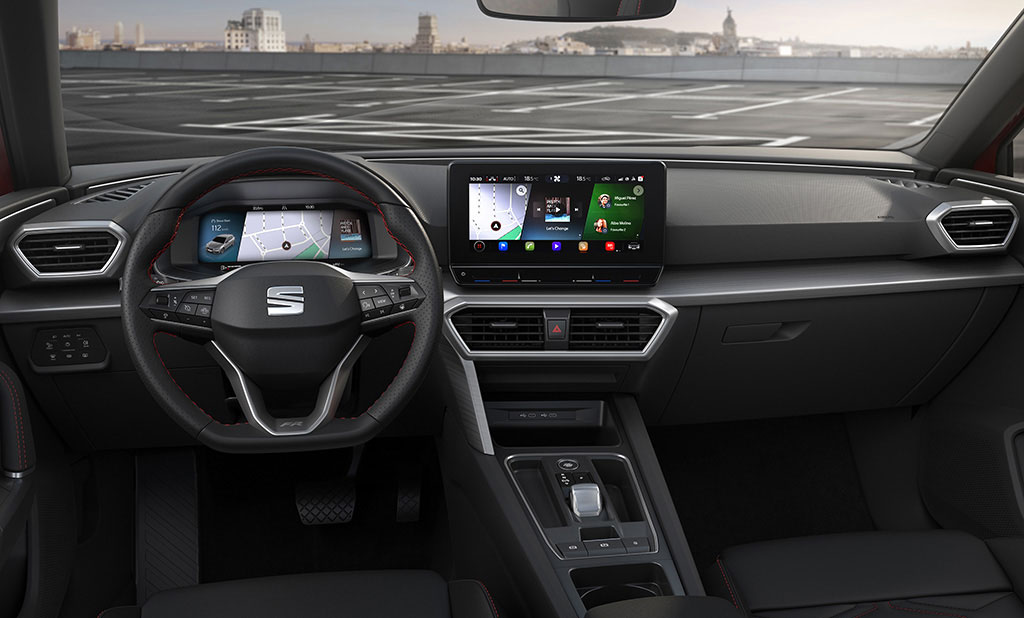 A base price of less than €30,000
Barely more expensive than the petrol and diesel versions, the new natural gas Seat Leon is marketed in France in the basic Style version from 29,990 euros. For the SportsTourer estate version, you have to pay 31,050 euros for the same paintwork.
Seat is also thinking of the professionals with a Style Business version from 30,575 euros.
Also available for Long Term Rental (LLD), the Spanish compact starts at €408/month with a non-contributory offering.
 
| | | |
| --- | --- | --- |
| | limousine | Break |
| style | €29,990 | €31,050 |
| excellence | €32,640 | €34,330 |
| business style | €30,575 | €31,635 |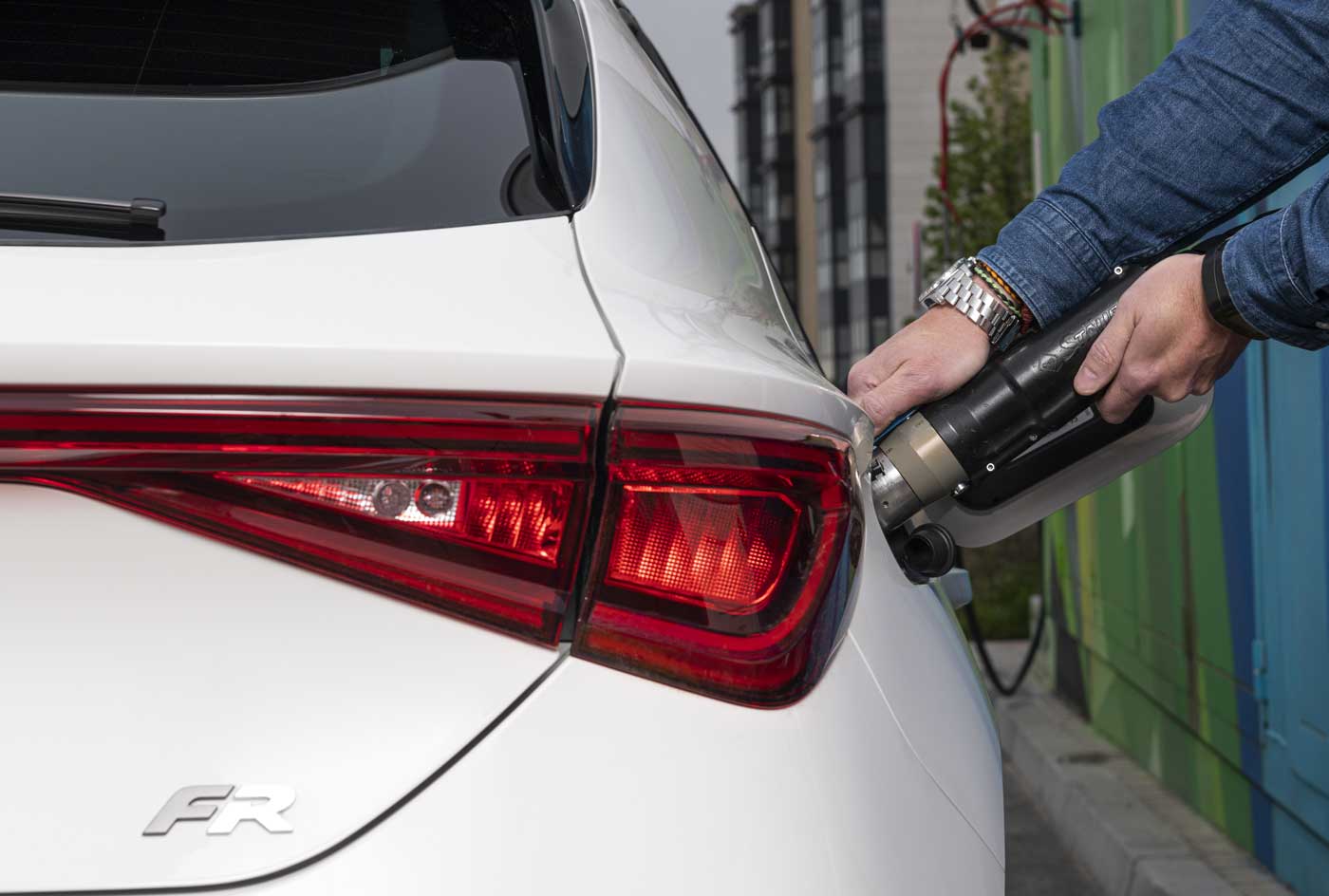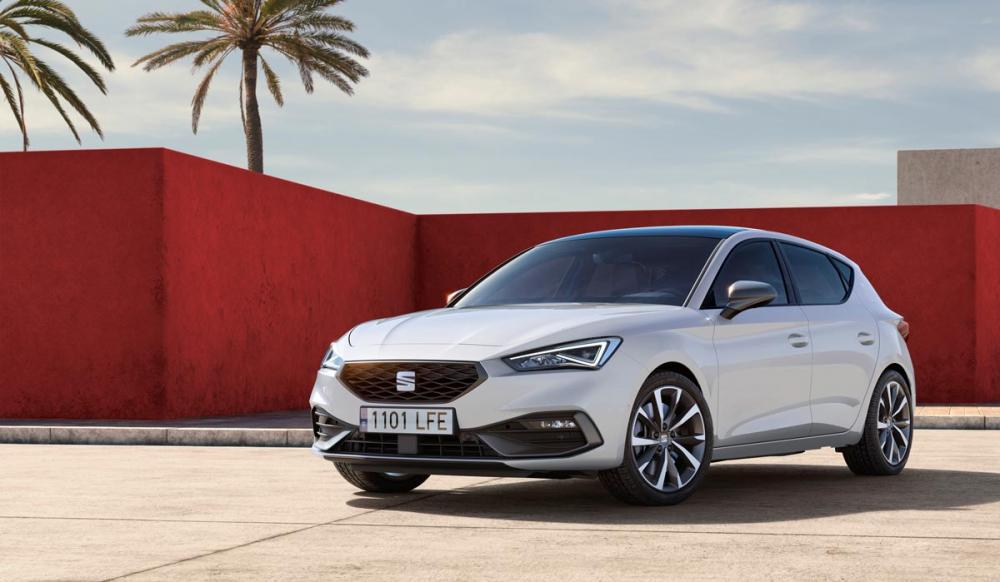 Seat Leon TGI: find out more
For more information – contact our partners