Arcep recently received a new environmental mission and has just launched its first annual survey entitled "For Sustainable Digital Technology". Greenhouse gas emissions generated by the four main French operators decreased in 2020, reaching the equivalent of 362,000 tons of CO2. but "Beware of the optical illusion"warns the authorities.
This decrease is due to their direct emissions (optimization of vehicle fleets and improvement of energy efficiency of buildings), the decrease of which was significantly amplified by the health crisis in 2020. The evolution of direct emissions should not be as favorable in 2021 as the resumption of somewhat more normal activity.
At the same time, indirect emissions, which include electricity consumption in particular, are increasing. In 2020 they were 233,000 tons. This increase is mainly due to the expansion of mobile phone networks and the increasing use of the networks.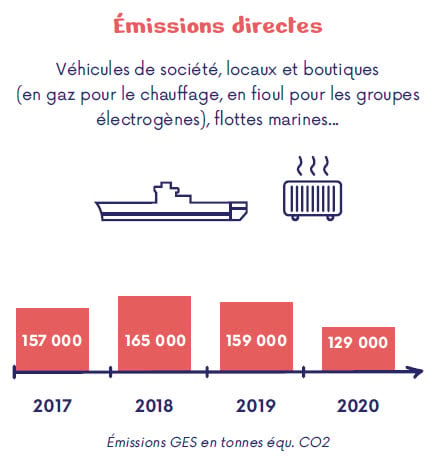 Arcep notes that fixed and mobile networks account for less than 1% of total electricity consumption in France, but that they use around 5% more energy every year. There are big differences in consumption between the various technologies. Fiber consumes the least: less than 10 kWh on average per subscription in 2020, compared to around 35 kWh for fixed copper networks.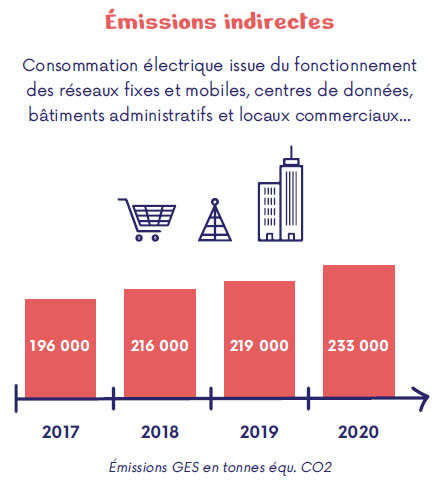 As we know, most of the digital carbon footprint (79%) comes from terminals. In this area, Arcep observes that operators are lagging behind in the sale of refurbished smartphones. While refurbished phones accounted for 13% (2.8 million units) of total phone sales in France in 2020 (21.4 million), they accounted for just 2% (155,000) of phones specifically sold by operators. It remains to be seen whether the increasing importance operators place on refurbished products (Orange, for example, has partnered with Samsung) will lead to higher sales.
Arcep will use the new powers granted to it at the end of 2021 to complete the next editions of its survey with information on handset manufacturers and data centers in addition to information on operators.