reportIn Kharkiv, very close to the border, residents of Ukraine's Russian-speaking metropolis have banded together to defend the country. A very different situation compared to 2014, when local elected officials were divided.
Tetyana Pylypchuk speaks in a low voice amid the busy backyard of a Kharkiv apartment building. The director of the Museum of Ukrainian Literature retrieves a distribution of humanitarian aid, which she distributes among the various districts of the city, the country's second-biggest, barely thirty kilometers from the border with Russia. After sending her institution's collections to the Asylum in the West, this 40-year-old woman is committed to helping the region's civilians and soldiers, who have been badly hit since the invasion began. in Kharkov, "We knew there was war since 2014, but we didn't experience it. Only people from Luhansk and Donetsk regions [territoires prorusses plus au sud, dans le Donbass, engagés dans des combats contre les forces ukrainiennes] understood what was going on"she explains.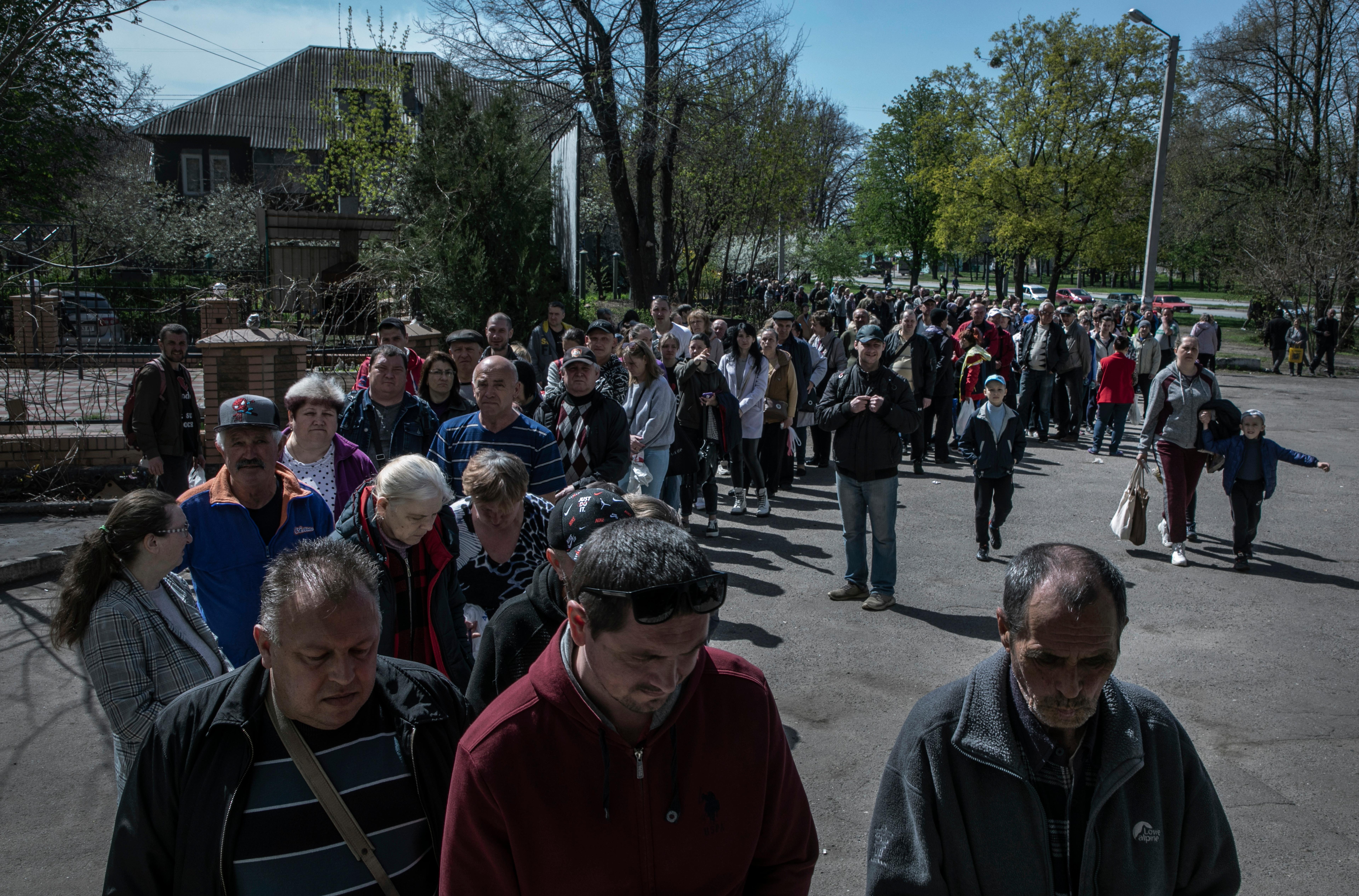 Since February 24 and the start of the conflict sparked by President Vladimir Putin, Tetyana Pylypchuk says she has regularly met people who decided to swap the Russian language, which is the majority in Kharkiv, for Ukrainian as a sign of support for the offensive . "People have changed the way they think"assures her.
Also read:
The war in Ukraine is changing its nature
In 2014"many did not see the Donbass war as Russian aggression"agrees Mikhaïlo Ozerov, an actor in the city whose days revolve around the distribution of humanitarian aid. "I think most were afraid to face the reality. Now that the Russians are bombing our homes, they have begun to understand that this is a war. » The man was one of the supporters of the Maidan revolution, which in February 2014 urged President Viktor Yanukovych to rush out of the country with the support of Russia's draft law aimed at stripping Russian of its status as an official language in 13 of the 27 regions it came pro-Russian demonstrations in cities in the east and south of the country.
In the Luhansk and Donetsk regions, the unrest then culminated in an armed conflict between the Ukrainian army and Moscow-backed separatists. In Kharkiv, despite acts of violence and massive protests against the new power in Kyiv, the city has not changed. "Many people in Kharkiv say that the majority of the pro-Russian protesters are from the Belgorod region [une ville russe proche de la frontière]explains Ioulia Shukan, lecturer in Slavic Studies at the University of Paris-Nanterre. But there were mostly locals who had a very distorted idea of ​​a prosperous Russia. » Today she continues "Being pro-Russian in terms of geopolitical alignment does not mean that one is in favor of invading and indiscriminately bombing civilian areas."
You still have 68.81% of this article to read. The following is for subscribers only.