" A electric carit is dangerous, because it burns more easily than a thermal car". This way of speaking is commonplace in conversations and mostly on social networks they are already enjoying a few pictures that bear witness to one Fire of an electric car can be booked.
The speech is all well rehearsed arguments are there to convince. The main culprits are obviously them batteries that need constant cooling. And if this is not the case, it is the insured fire. Only here: a to learn under the direction of Auto InsuranceEZan American portal that offers brokerage services and comparisons between different insurance companies proves the opposite: in 2020, American roads have seen a lot no more thermal car fires than electric.
Also in percent
Of course the skeptic will point out that this is normal as there are still few electric cars on our roads. So of course the absolute numbers will agree with them, but not with them percentage who is thereadvantage out of electric cars.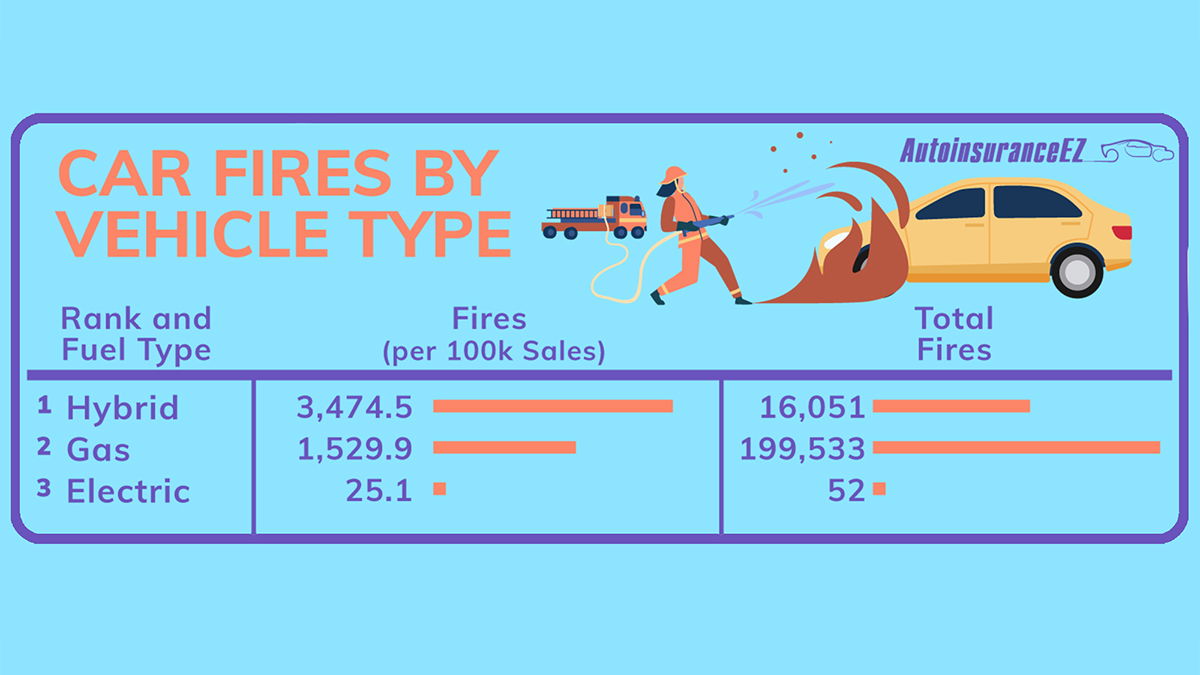 That Data on the AutoInsuranceEZ have worked flawlessly Reliablebecause they come from the collection and analysis of data from the National Road Safety Committee, the Bureau of Transportation Statistics and government recalls. However, for the sake of transparency, it should be noted that the results for 2021 can vary greatly, particularly due to the recall 140,000 Chevy Bolts in which a defect in the packaging led to a major fire hazard.
At least in 2020, no less than 215,000 cars burned in the United States and among them only 52 electric (for 199,533 petrol and 16,051 hybrid). Of course, it is interesting to reduce this statistic to a percentage. And there we see that the electric car will go up in smoke much less frequently: e.g 100,000 cars, 3,474 hybrids will see a fire 1,529 gasoline and 25 electric.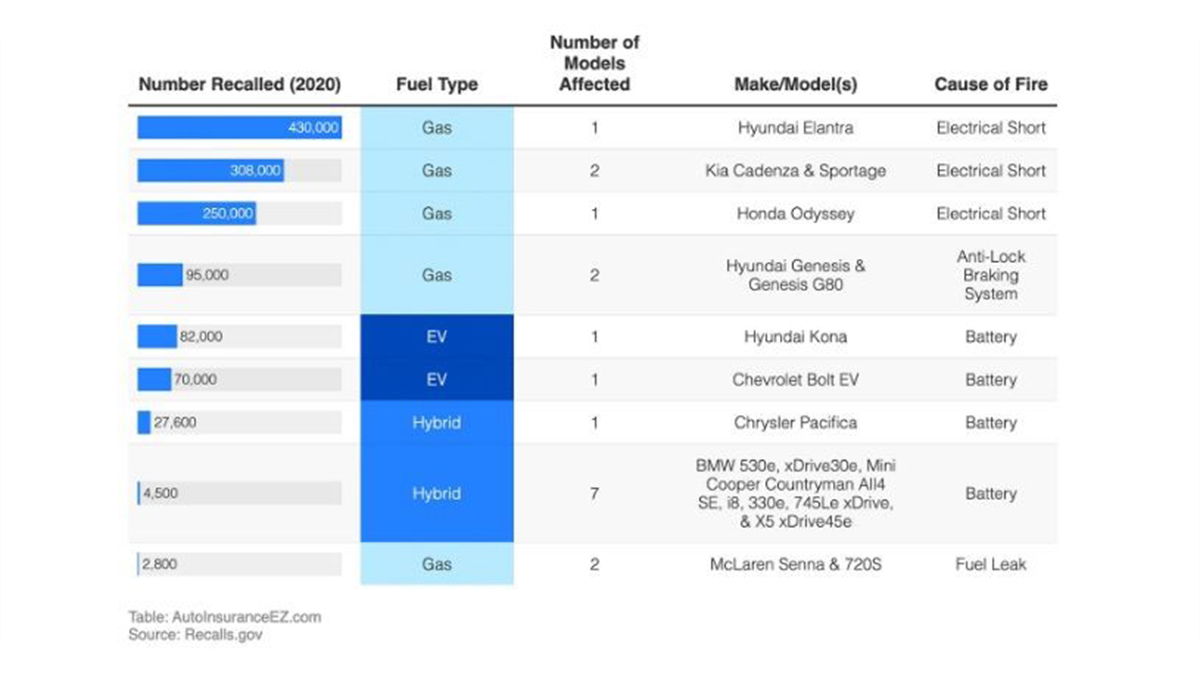 And it's not over yet:American Nation Fire Protection Association also confirms these numbers. The organization has indeed established that the cars credited 15% of fires of the country, but only that 0.2% of which 15% were electric cars. So if it is true that the fire of an electric car is much more difficult to take, these cars burn much less often than thermal cars …