selectionThe cutlery on the tablecloth can be counted on one hand. In the kitchen there are a variety of tools used to work with food. Discover their sometimes forgotten origins and the best way to use them.
THE MORNING LIST
Make your own vinegar, prepare your condiments, mark your pastry preparations… Each gesture has its own tool. We tell you all about the history and uses of five utensils.
The vinegar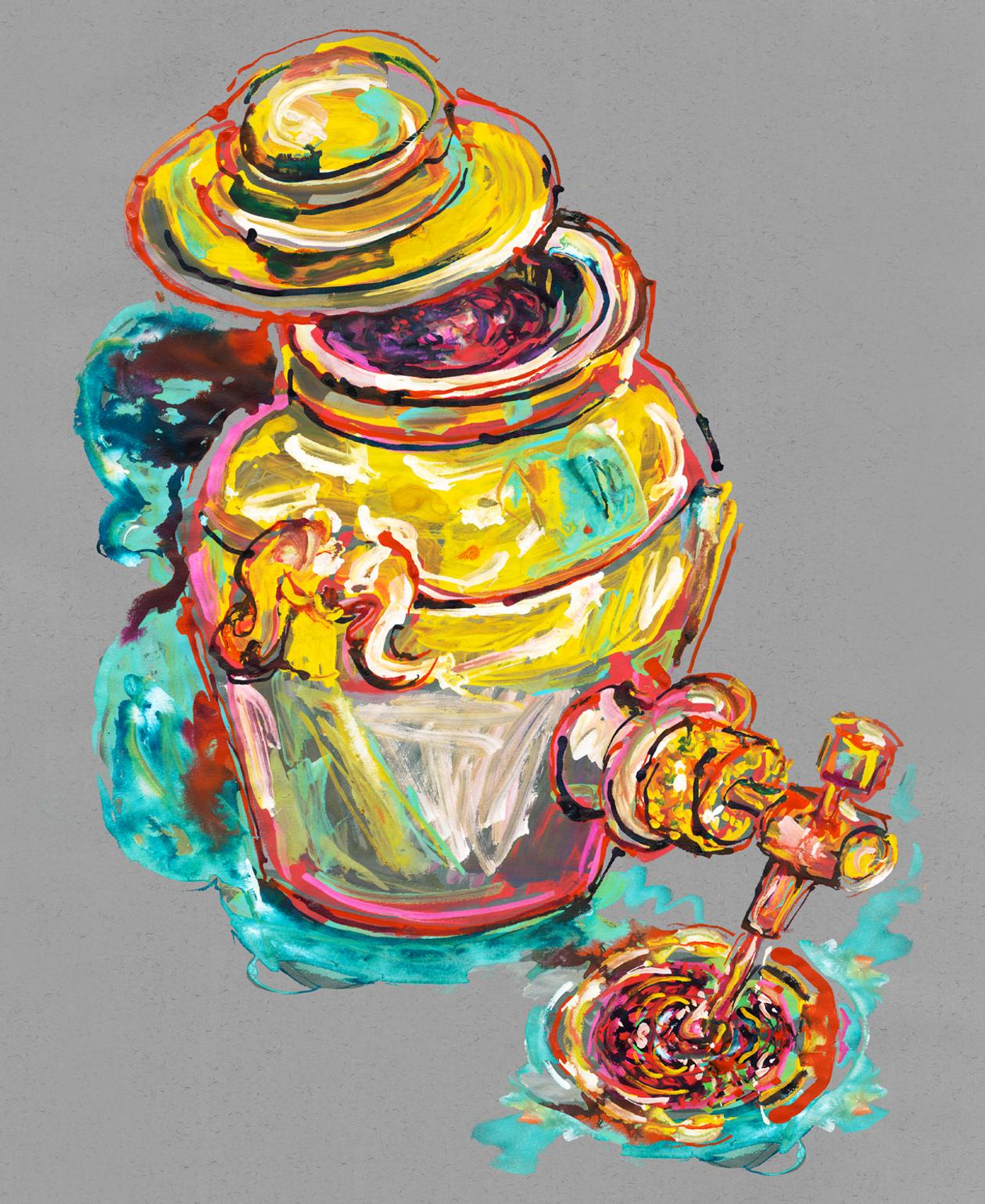 His story making vinegar "a chemical art"explains Jean-Sébastien-Eugène Julia de Fontenelle in his Theoretical and practical manual of the vinegar maker and the mustard maker, published in 1827. In this outdated work, the pharmacist, chemist and science writer carries out a wealth of demonstrations and experiments in order to – like Georg Ernst Stahl, Christophe Glaser or Antoine Lavoisier before him – answer a question that still fascinates him Contemporaries: How is vinegar made? It was Louis Pasteur who showed that the fermentation of wine and its transformation into acetic acid is the work of an oxidizing fungus present in the ambient air and developing on the surface of the wine in vinegar cellars: Mycoderma acetialso known as "mother of vinegar".
Vinegar has been part of the daily diet since ancient times. The Roman soldiers carried their flask of posca, that bitter drink made of vinegar diluted with water and sometimes sweetened with egg yolk, which they sometimes used to quench their thirst or to disinfect wounds. In France in the Middle Ages, vinegar was a common consumer good that served as a means of payment. In the fourteenthand At the end of the 19th century, a group of wine merchants in Orléans developed a continuous production method using oak barrels. In the countryside, all-comes produce their vintage with terracotta vinegar pots.
also read
Article reserved for our subscribers

Balsamic vinegar, the "black gold" of Emilia-Romagna
its benefit "It's an object that's finding new interest with a new audience, attentive to good food and driven by a desire to return to certain ancestral practices."says Corinne Jourdain Gros, managing director of Manufacture de Digoin, a Burgundian family business that has been making vinegar machines and everyday objects in stoneware since the 19th century.and Century. Nothing could be easier to make vinegar at home: "The trick is to get a nut – or make your own by mixing vinegar and wine in an open bottle. This thick, viscous mass is then poured into the bottom of the vinegar pot and covered with wine. It is important that the nut is completely soaked and covered as it allows the fermentation process to begin. We close the vinegar machine and wait at least two months: the time it takes for the mother to do her job… and turn the wine into vinegar. » A drain tap located in the lower part, called cinnamon, is used to drain the precious liquid. You can then macerate everything with different herbs (walnuts, orange peel) using your imagination: "Once you've tried a homemade vinegar, there's no going back. »
You still have 79.04% of this article to read. The following is for subscribers only.